Beware of Insect Repellent!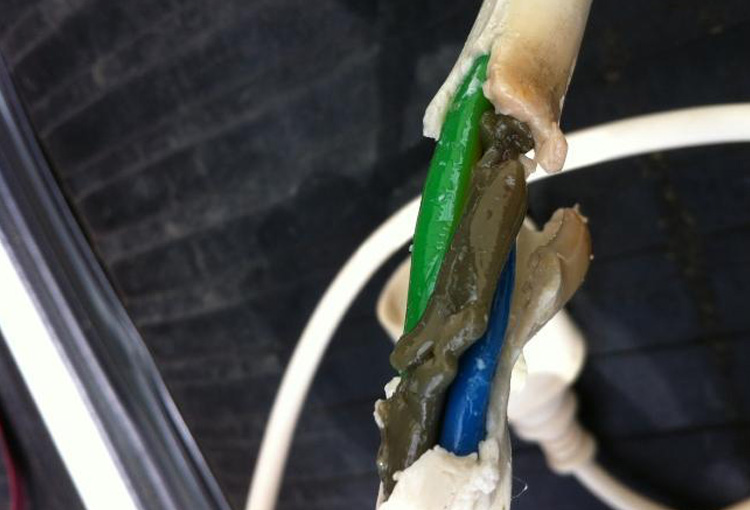 03 Jun 2015
While testing an office this week, one of our technicians uncovered a highly dangerous extension lead. This lead had the potential to injure an unsuspecting employee or cause fire in the premises.
Below is an image of the lead. A bottle of insect repellant had spilled on the extension lead. The chemicals in the repellant had effectively melted the insulation in the spill area. As a result that area of the lead had the consistency of a jelly fish.
This highlights the importance of all businesses to require staff to conduct regular inspections of electrical leads in order to improve safety. Something a simple as a bottle of insect repellant could have a huge impact on your business and staff!
For more information about the services we offer to keep your business safe, fill out our free online quote form, or call one of our friendly staff on 1300 287 669.