Display Electrical Safety with Your Christmas Lights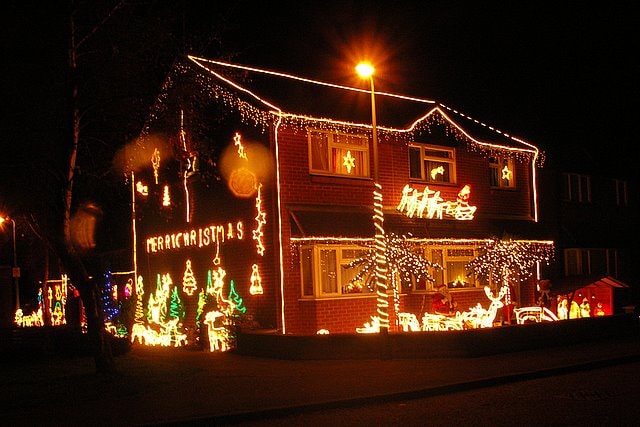 13 Dec 2016
The festive holiday season is upon us. This means it is time to pull out the Christmas lights and start decorating. While Christmas light displays may be beautiful and help people get into the Christmas spirit, they can also be dangerous if proper safety precautions have not been taken.
At Appliance Tagging Services, we want to remind you about some of the dangers that can happen when creating Christmas light displays. Not only do we want to remind you about the dangers, but also we want to provide you with some electrical safety tips that will keep you and your family safe this Christmas season.
What Could Happen with Incorrect Usage of Christmas Lights?
Understanding the dangers that can happen with incorrect usage of holiday lights will help you realise just how important electrical safety is when setting up your Christmas display.
Incorrect use of Christmas lights could result in electric shock, burns, and even extensive property damage caused by an electrical fire. Following some of these electrical safety tips can help reduce the likelihood of you experiencing these problems.
Safety Tip #1 – Purchase All Christmas Lights from Reputable Manufacturers
It might be tempting to save a little money and purchase Christmas lights from a random online retailer or a discount store, but it might not be a good idea. International online retailers and some discount stores may not follow the safety requirements required to safely sell Christmas lights. This means the lights you are purchasing could be hazardous.
All reputable retailers that sell Christmas lights will have obtained an Australian certificate of approval. This certificate shows consumers that the retailer not only knows the electrical safety requirements, but has followed them.
Safety Tip #2 – Carefully Consider Where You are Placing the Christmas Lights and Purchase the Right Lights for That Situation
Christmas lights are not a one-size-fits-all item. There are different Christmas lights that are designed specifically for specific circumstances.
For example, if you are placing Christmas lights on metal surfaces or wrapping them around a metal fence post, it is best to use lights that come with extra low voltage bulbs. On the other hand, if you are putting a Christmas display up indoors, it is best to use lights that are designed for 'indoor use only', as these are the safest.
Take the time to carefully think about your Christmas display and ask yourself the following questions:
Who will come in contact with the Christmas lights? For example, will children be near the lights or are they out of reach?
Where are the lights being placed – indoors or outdoors?
How will the lights be hung and what type of surface are you hanging the lights on?
Do you have proper access to outlets and other plugs?
What type of weather will the lights be exposed to if they are outdoors?
The answers you provide will help you determine what Christmas lights are the best to use for your holiday display.
Safety Tip #3 – Conduct a Safety Inspection of the Lights Before Hanging Them Up
When reusing Christmas lights that you have purchased in the past, it is important to do a safety inspection before hanging the lights up. This will help you spot any problems before using them.
Before hanging up any Christmas lights do the following:
Stretch the lights out fully and check for any cracks or fraying of the wires
Look at the lead and check to make sure wires aren't exposed or the lead isn't wobbly
Plug in the lights and check them before use
Safety Tip #4 – Tips to Safely Create an Outdoor Christmas Display
Christmas lights are usually placed outdoors in an effort to bring the festive nature of the season to others. When setting up your outdoor Christmas display keep the following tips in mind:
Use outdoor lights that come with an IP rating. IP ratings come with numbers (IP44, IP23). The higher the number, the better the lights are for use outdoors.
Place outdoor lights in areas where it won't be exposed to a lot of water (puddles, pools, drainage areas)
Don't run wires through windows or doorways
Keep the wires and leads away from high traffic areas, such as walkways or driveways
Set lights on a timer or make sure to turn them off at night
Appliance Tagging Services wants everyone to have a safe Christmas. Follow these electric safety tips when thinking about your Christmas light display and you will be sure to have a safe holiday.