The Test and Tag Process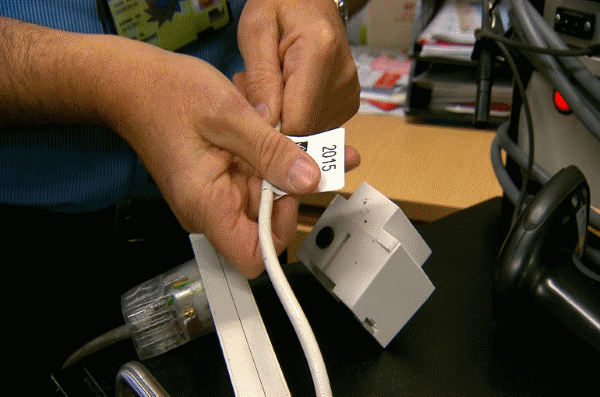 21 Apr 2016
Test and Tag Explained
The current Workplace Health and Safety regulations, and the corresponding Australian standard, AS/NZS 3760:2010 specifies the test and tag required to be conducted by ATS technicians in order to confirm the electrical safety of portable electrical appliances.
Whilst the Australian standard does not mandate a Portable Appliance Tester (PAT) should be used to conduct these tests, the use of a PAT remains one of the most comprehensive and efficient methods of ensuring an items electrical safety. ATS technicians use a sophisticated PAT and thermal printer to test and tag your electrical appliances and print tags on site.
As part of our test and tag process, ATS technicians complete both a comprehensive Visual Test and Electrical Test on your appliances before they are deemed safe.
Visual Test and Tag
A visual inspection is conducted by ATS technicians and involves a comprehensive inspection of flexible supply cord, plug, appliance and socket. Covers and guards are checked to ensure they are attached, appliances are checked for rattles indicating the presence of small foreign objects that may interfere with the safety of the appliance, and Class II appliances are checked for deep engraving which may impact on the insulation of the appliance.
Electrical Test and Tag
The following electrical tests are required to be completed on the appropriate equipment under AS/NZS 3760:2010.
Insulation Resistance
Leakage Current Testing
Polarity
Earth Resistance
For further detail on the individual tests conducted please click here.
To view a convenient video of Electrical Safety testing please click here.
Source: AS/NZS 3760:2010 In Service Safety Inspection and Testing of Electrical Equipment
For information on your State Specific electrical safety responsibilities please click here