What does a Test and Tag technician do?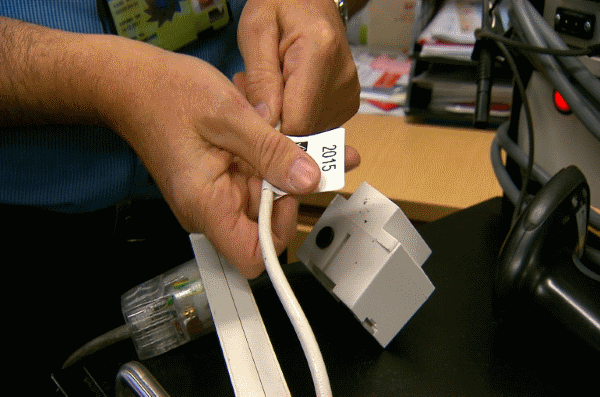 Jul 15, 2016
It can take years for a professional test and tag technician to become an expert at their craft. There is an enormous variety of appliances in workplaces across the country, and with the flood of cheap imported product showing no sign of letting up, the number of poorly produced appliances grows every day. You would be astounded the number of items that fail testing "straight of the box".
Our technicians are trusted by businesses to ensure the appliances in use in their workplace are safe to use by implementing an Inspection, Testing and Tagging program. This is a huge responsibility and one that our team does not take lightly. ATS technicians complete testing strictly in accordance with the test protocols of AS/NZS 3760:2010 and do not simply stick tags on your untested appliances. We are just as passionate about inspection and testing as we are about tagging!
So, what does our team of trained test and tag professionals do when inspecting, testing and tagging your appliances?
Inspection
1. Visually check that plug top, flexible cord and case of the appliance are in sound condition. We also check any warning and rating stickers are intact.
2. Visually check to ensure that the cord anchorage, controls and electrical safety features are in good order.
Only after these visual inspections are conducted (and the item passes) do we then conduct any electrical checks using a Portable Appliance Tester (PAT). The PAT automatically stores the results of each electrical test completed, along with the exact date and time of the test, so a complete test history can be provided.
Testing
3. Conduct an earth continuity test to ensure that the earth conductor is intact and will operate correctly if a fault exists. This is completed on protectively earthed or single insulated equipment only.
4. Conduct an insulation test, either by a leakage current test or an insulation resistance test, to ensure that the insulation between the live conductors and the earth conductor has not started to break down.
6. Confirm the correct polarity of live connections in cord extension sets (extension leads) with rewireable plugs or rewireable cord extension sockets.
7. Confirm the correct polarity of live connections in cord sets and cord extension sets with rewireable plugs, rewireable sockets or rewireable connectors.
Tagging
8. Only once the equipment passes the visual and electrical tests does the technician place a non-metallic Pass tag on the lead at no more than 100mm from the plug top. If it's in another place, then you may like to question whether the appliance has been actually tested.
The tag shows the date the item was tested, the date the next test is due, the description of the appliance, a reference to AS/NZS 3760, the technicians name and the name of the company who tested the appliance.
9. If the equipment fails any of the above tests then a non-metallic durable Fail tag is immediately attached to the equipment along with a Danger Tag that warns people not to use the equipment. Standard ATS process is also to advise the client and isolate the item so it can no longer be used.
Reporting
Reports are then generated from the data collected during the process of inspecting, testing and tagging your portable electrical appliances. The reports generated by ATS contain the following detailed information and are available for download from our secure reporting portal. You also have the ability to generate reports for multiple sites and specific assets using our interactive filters.
Appliance Location
Asset ID
Equipment description
Brand
Serial Number
Earth Continuity test result
Insulation Resistance test result
Polarity test result
Pass/Fail
Test Date
Retest Frequency
Next Test Date
Comments
Please, don't be lured in to using a service provider that offers a "to good to be true" pricing structure. If price is your only motivator, then you will always find someone cheaper to do the job, but don't be surprised when you find your items have simply been tagged and not actually inspected or tested.
When up to 10% of items fail testing, is it really worth taking the risk?